Directed by Kore-eda Hirokazu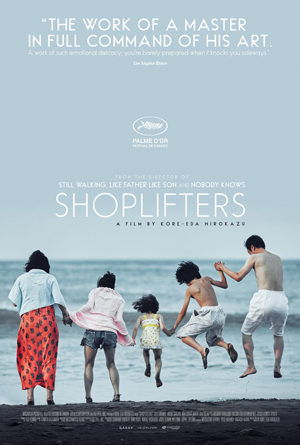 The Los Angeles World Affairs Council screened Shoplifters on February 6th as part of a double feature with Mirai. Both Japanese films were shown in partnership with the Consulate General of Japan in Los Angeles at the Laemmle Royal theater.
On the margins of Tokyo, a dysfunctional band of outsiders are united by fierce loyalty, a penchant for petty theft and playful grifting. When the young son is arrested, secrets are exposed that upend their tenuous, below-the-radar existence and test their quietly radical belief that it is love—not blood—that defines a family.
Shoplifters is a Japanese film nominated for Best Foreign Language Film.
To find out more about Shoplifters, including how to watch, click here.