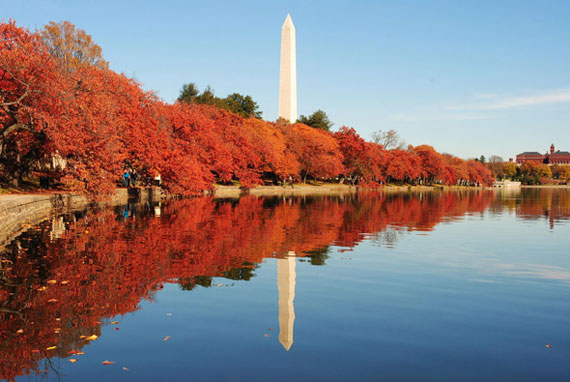 After a summer where every week seemed to bring a new foreign policy crisis, the fall season is upon us, and the Los Angeles World Affairs Council has a series of interesting programs coming up between now and the holidays. Top of the list will be a lunch with former President Bill Clinton on November 10th – tickets for that event will go on sale in a couple of weeks. This will be the inaugural event in a new annual keynote series "America's Role in the World", in which a notable speaker will take a broad look at the state of the world and America's involvement in global affairs. In September Congressman Ed Royce, chair of the House Foreign Affairs Committee, will talk about the looming threats to the US from the ISIS extremists in Iraq and Syria, the crisis in the Ukraine and the ongoing nuclear talks with Iran. In addition we will be focusing on the very volatile world of the media: Les Moonves, President and CEO of CBS Corporation, will talk to the Council in November, and Mike White, the CEO of DirectTV will come in October.
We are excited to start a new Breakfast Series of discussions, which we will be calling "Global Café" – the idea is to have up-to-the-minute discussions on a significant current affairs topic with an expert in the field. We will be kicking off this series on September 17th with a discussion on the situation in Ukraine, where Russian President Vladimir Putin recently bragged that he could take the capital, Kiev, in just two weeks.
During the summer months we compiled our financial results for the 2013-14 fiscal year, which ends on June 30th, and we are delighted to announce that we are firmly in the black, and our membership increased by 25% over the year. We are particularly grateful to all our members who contributed to our high school program, which pays for public high school students to come to our events and broaden their perspectives on the world.

Education is a central part of our mission at the Council - helping Angelenos understand the outside world. We have been actively expanding our high school program under which we bring public school students to our events for free, paid for by generous donations from our members. We have launched a "Sponsor a Student" program under which members coming to one of our events can select to sponsor an individual public school students' ticket at the same time as they pay for their own tickets, and this has been going well. This year alone we had nearly 500 students join us at our events.

Our foreign film screenings have been very popular – over the summer we screened the visually stunning documentary Walking Under Water about sea gypsies in Southeast Asia, the controversial Ai Weiwei: A Fake Case, and May in the Summer, a comedic drama about interfaith marriage between a Christian and a Muslim in Jordan. In September we will be screening E-Team, which looks at the hazardous work of human rights researchers in Syria, Libya and Kosovo. And for those of you who want to know what Terry McCarthy really thinks about the ISIS extremists in Iraq and Syria, read Maureen Dowd's column in last Sunday's New York Times here.
We hope you had a good summer, despite all the turmoil in the world, and we loo k forward to seeing you at some of our programs in the coming weeks and months.